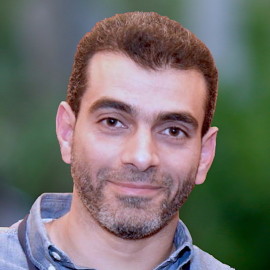 Amr Noaman
Over the last 8 years, Amr's primary role was to spread agile awareness and lean thinking in software organizations in Egypt and the Middle East. His work as a Agile Trainer and Consultant at Agile Academy is focused on helping teams and organizations do successful agile transformation and develop software at their maximum potential.
Before that, for more than 10 years, Amr worked as a software developer, analyst, designer, and manager of large scale Enterprise software development projects. Amr was the technical leader of Enterprise applications developed for IBM worldwide, product leader of a Business Process Management (BPM) suite, and a development manager for teams working for the Telecom sector.
Amr is a Certified Scrum Professional (CSP), a Sun-Certified Enterprise Architect (SCEA), and Six Sigma black belt certified for IT and Software Engineering. He is the founder of the Egypt Lean & Agile Network and is the co-author of a unique process improvement method known as 'Process Increments' method. Amr was one of the drivers of Egypt's GoAgile program, an agile adoption initiative sponsored by the Egyptian government for expanding agile practices and lean thinking in software houses in Egypt. Amr has trained 1000+ practitioners, coached many teams from a wide range of private and public organizations in Egypt and the Middle East such as Vodafone, Orange, Valeo, and ITWorx.
Amr is a frequent speaker at national and international conferences and forums, including the Agile Conference 2011, 2013, 2014, the PMI Global Congress 2014, and a keynote speaker at AgileAfrica 2013. He is also an author of several industrial reports and articles, and writes frequently at his blog: amr.agileegypt.org
---