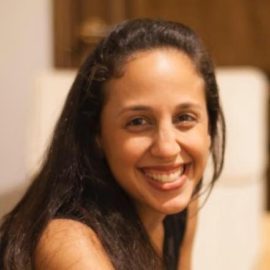 Shereen Shaaban
Shereen is an Agile Coach, Trainer and Consultant with over 14 years of experience in software development and change management. Having worked with multinationals and startups in USA, UAE and Egypt she has developed a passion for supporting organizations on their journey to embracing agility.
As a Principal Consultant at Agile Academy, Shereen coaches, trains and mentor individuals, teams and organizations along their Agile transformation journey. On the organizational level, she enjoys exploring with companies different transformation approaches and models that can enable agility while cultivating a growth mindset culture that inspires innovation.
On the individual level, she works with leaders, executives, coaches and team facilitators to enable them to be present with their teams and organizations in a way that would best serve their them and their environments.
Shereen is a professional Co-Active Coach and an Organizational Relationship Systems Coach with a background in Nuero-linguistic Programming (NLP) and Non-Violent Communication (NVC). Shereen brings a range of skills and techniques from the professional coaching world to the Tech world in a quest to humanize the Tech industry. Though most of her experience has been with Tech organizations, her passion for agile transformation spans various industries.
---