Agile Contracting and Budgeting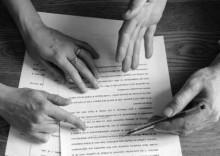 Most of us are familiar with the value statement from the Agile Manifesto "Customer Collaboration over Contract Negotiation". Although we value collaborating and working with customers more than negotiating contracts, we still have to write contracts. In the meanwhile, agile contracts are meant to make life easier for both suppliers and customers, and the main target of agile contracts should always be to enable and foster collaboration between both parties.
In this workshop, attendees will learn everything they need to know about agile contracts, how they differ from traditional contracts, what activities are done during the contracting phase of an agile project and much more. In addition, attendees will get the opportunity to practice and write contracts on their own through simulated case studies.
---
Who Should Attend
Project Managers
Product Managers and Product Owners
Agile Coaches and Scrum Masters
Executives
Pre-sales and Engagement Managers
Business and System Analysts
Basically anyone involved in contracting or budgeting software development projects would benefit from attending this workshop.
Prerequisites
It's recommended that the attendees of this workshop have attended a fundamental/introduction course about Agile SW Development
Prior knowledge about agile project management concepts and techniques
Upcoming Classes
No upcoming classes,
contact us
for more information
Outline
Nature of Software Development contracts
Traditional Software Development contracts
The Paradigm Shift in contracts
Types of Agile contracts
Pricing and Budgeting Models
Sizing and estimation during contracting
Sample Agile contracts
Case studies for Agile contracts
Duration
One day, from 9:00 am - 5:00 pm
Keep Me Notified